Phone: 800-983-2937   

Email: info@accuratehospitality.com

"The Profitable Choice For Your Business"

We take special care to understand the unique needs of both our domestic and international clients. We design custom solutions that exceed expectations. We 

would like to share some testimonials from many of our very important clients....

"Our staff has learned a tremendous amount from AHS. We bring Accurate Hospitality Services into our hotels several times a year"

Alexandra Monacelli, Area Director of Human Resources, 

Turnberry Hotel Group 

"I am very glad to have Accurate Hospitality Services as a part of our Long Dogger Eateries in addition to our other themed ventures. They train the employees at our 16 locations year round. Having AHS on board, allows me to focus on other priorities "

"The students who were trained by AHS were very focused and discussed how much they learned from the instructor. We will have the Accurate Hospitality Services team back to the University of Miami campus every year to teach the University class!"

Claudia Arias-Cirinna, 



Assistant Dean of Students 
University of Miami,

Coral Gables, Florida

                                                                                                                                                                                                                                          Frank Allen

Corporate Director of Food & Beverage

Long Dogger Eateries

Melbourne, Florida

"I am very happy with the Accurate Hospitality Services' staff. They are great to work with! My team stays focused and learn a tremendous amount from AHS during their property visits. Managers & hourly employees give me great feedback".

Anthony Marchione, General Manager 

Courtyard by Marriott & Holiday Inn Resort 

Key Largo, Florida 

"We have over six thousand people attending our high school football games each week and we had Accurate Hospitality come in and show us where we were losing money in our two food outlets. AHS recosted & priced our food menus correctly and helped us rework Pepsi's contract pricing. We are now making 40% more in profit due to their efforts.              

"AHS reviewed all our food procedures and after analyzing our purchasing habits and costs, they found we were losing $1,800 every month. They saved our restaurant from closing for good! 

Mary Blue, General Manager, 

Soda La Central Restaurant

Jaco Beach, Costa Rica

"Accurate Hospitality is very experienced in Food & Beverage. This helped to make our staff comfortable to understand and absorb Accurate Hospitality Services' stratagies faster.

JoAnn Salvaggio, Executive Chef, 

Floridian Golf & Yacht Club

Palm City, Florida

"Accurate Hospitality Services, LLC has not only effectively managed our cases with a balance of good judgement and cost efficiency, but more importantly, they understand our complex industry and know our process. Accurate Hospitality Services, LLC is a better business partner because they really know our industry's challenges." 

Stewart Gregory, General Manager

Extended Stay America

Washington D.C.

"Accurate Hospitality 

redesigned our menus and now we are seeing higher profit from our sales."

Carlos Bustamonte, Manager 

Jaco Beach, Costa Rica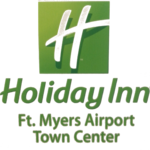 "We invited AHS's Founder & Managing Director Stan 

Roper to speak to our Restaurant, Hotel & Risk Management class in Tuscaloosa, Alabama. The Alabama students were truly enthralled and focused on the  information and industry experiences he shared. This will help them to become better Hospitality Managers.  Looking forward to his return each semester"

"Saved my day! I had a short deadline to get my staff "TIPS" Alcohol Awareness trained. Accurate Hospitality Services was there the next day. Trained the staff and I satisfied my insurance company!"

"Accurate Hospitality Services is a very professional company. We use AHS for our new store openings and they are a valuable part of our employee orientations"                   

Accurate Hospitality Services, LLC ®                                Offices : Central / South Florida, Denver, Richmond, Los Angeles, Detroit, Dallas & Washington D.C.                                                                                          

Katelyn Hamrick,         

VP of Membership PI Beta Phi Sorority

Southern Methodist University                         Dallas, Texas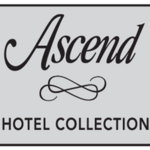 "We chose Accurate Hospitality service for our TIPS For University certification because they were professional, fast responding, low price and scheduled it when it was best for our Sorority House. The instructor kept our students engaged and nobody lost focus. Because of AHS we have several hundred members certified"

Dr. Tyra Hilliard, Associate Professor PhD, JD, CMP

Restaurant, Hotel and Meetings Management

 College of Human Nutrition & Hospitality Management

University of Alabama, Tuscaloosa, Alabama

Earl Ziebarth, 

President 

DeLand High School 

Booster Club

DeLand, Florida 

"Accurate Hospitality Services'    gave us more than what I expected. Great pricing, fast turn around and I recommend them for your consulting needs"

Felix Rodriguez

Assistant General Manager

Bar Louie Restaurant 

Orlando, Florida

Todd Parrish, Owner

Crowne Restaurant & Lounge Clermont, Florida




"Having the opportunity to attend Accurate Hospitality Services' F&B service training, I found it very informative and I've received great feedback from my staff. I look forward to our paths crossing again! "

       Jennifer Goldman

Chief Operating Officer

               Patrick Properties Charleston, South Carolina


FILM     -     FARE     -     LIBATIONS

Sarah Pankratz, Greek Affairs/Patterson Court Advisor

Davidson College, 

Davidson, North Carolina

"Several hundred Davidson College students have been certified by AHS. They now have an indepth  understanding of student liability, preventing intoxication, preventing property damage and preventing personal injury. We will have AHS repeat this training during Fall & Winter semesters"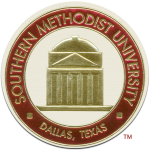 Ed Sandoval

Executive Director of Operations Shula Steakhouses & Shula Burger

Ft Lauderdale, Florida